Year 11 students' pop-up restaurant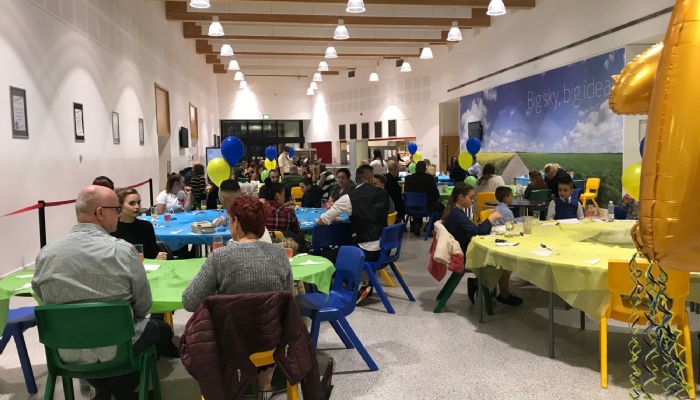 A group of Year 11 students set up a pop-up restaurant and developed entrepreneurial skills with the help of chef and television presenter, Mark Lloyd.
Mark returned to TCA to deliver his popular School Diners project once again, which sees a team of Year 11s work together to design and open a restaurant in school for one night only.
It began last month with an inspirational talk from Mark as he spoke about his childhood growing up in the care system, and how he used that experience to become the person he is today.
He then challenged students to come up with ideas for their menu and how to raise the money to fund it, which led to them holding a tuck shop sale in school at the end of term.
Mark's aim was for students to develop important life skills along the way, including leadership, organisation, initiative and communication – all of which will stand them in good stead through Year 11 and beyond.
On Saturday night, the team welcomed guests to the restaurant at TCA, preparing, cooking and serving up a three-course meal they had created together.
There was no charge but diners were asked to make a contribution based on what they thought the meal was worth.
After half term, students will be responsible for balancing the books, with any proceeds to be split between Wisbech Foodbank, the MS Society and Cancer Research UK.