The Scholars Programme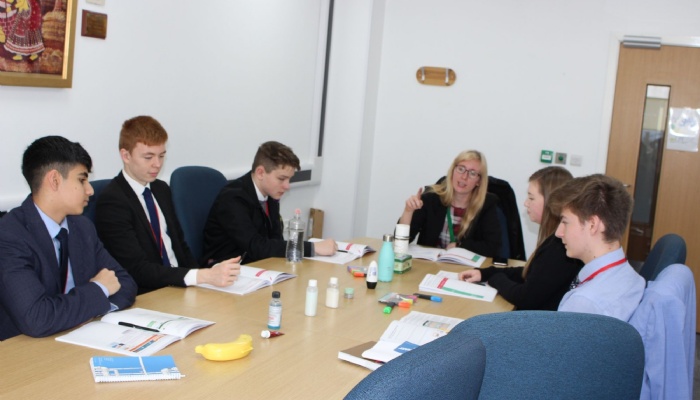 A group of high-ability students have been working with a PhD student to give them the experience of university-style learning.
The Scholars programme is an academic programme run by The Brilliant Club, which aims to widen access for outstanding students to the country's top universities.
Following the launch event at the University of Cambridge, the Year 10 and 12 students are taking part in a number of weekly university-style tutorials with Natalie Lamb, a PhD student from the University of Sheffield.
Both groups are looking at water purification and effect of purification on the environment, with the topics designed to stretch and challenge students. Each week, they are set homework and at the end of the programme in December, they will complete a final assignment of 2,500 words which will be marked in university style, with students receiving a 1st, 2.1, 2.2 etc.
During the launch trip to the Fitzwilliam College, students were given an overview of the programme, a tour of the university and joined a tutor session where they looked at skills such as note-taking.
It is the first time TCA has been part of a programme like this and Mrs Raj, Head of Science, said she is keen to ensure higher-ability students are challenged.
"This is about inspiring and motivating students to think about applying to the top universities," she said. "Through the Scholars Programme, they're benefitting from learning the academic skills that are needed so they'll be equipped if they do go on to university. The feedback from students has been really positive and they're finding the sessions useful."