Hockey outreach programme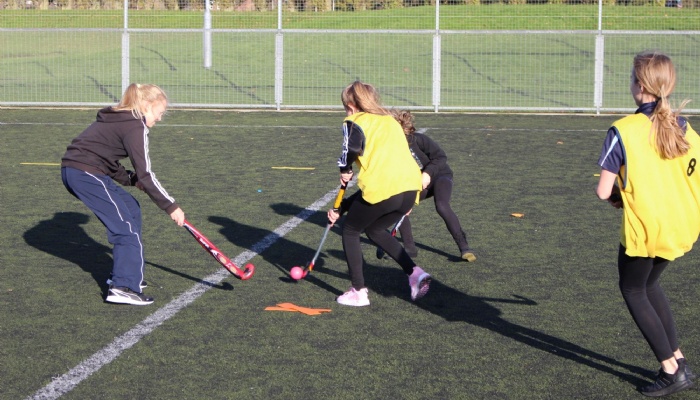 Members of Wisbech Town Hockey Club have been working with Year 7s students to encourage more young people to take up the sport.
The outreach programme, which is supported by Hockey Futures, will see students take part in eight sessions with the club during PE lessons this term.
Lorraine Parker, from Wisbech Town Hockey Club, said: "Running these sessions is about encouraging students to come along to our junior hockey training. We have found that going into schools really works.
"It gives young people the opportunity to try another sport and keep active, but it's not just about playing hockey – it's about the volunteering opportunities that are available, along with the chance to develop leadership, coaching and umpiring skills.
"We're really pleased that hockey is now being delivered in other PE sessions at TCA too."
The outreach programme was a success last year, with a number of TCA students going on to play for the town's hockey club.
For more information on the club visit https://www.wtchc.co.uk/hockey/.