Dickens' A Christmas Carol inspires students' generosity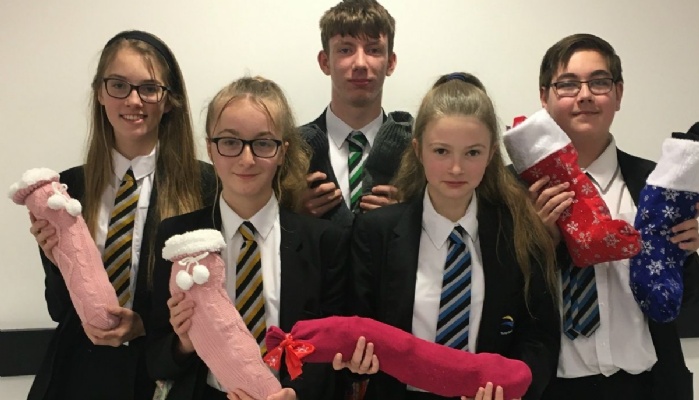 A group of students who have been studying Charles Dickens' A Christmas Carol have filled stockings with gifts after being moved to help those less fortunate.
The classic novel explores the themes of greed, wealth, generosity, charity and compassion.
As a result of their studies, five students decided to collect gifts for the homeless in Wisbech and filled their stockings with food and presents.
Their teacher, Miss Hornby, is delivering the stockings to the Ferry Project this week.
Those involved were: Aiden Ives-Day, Lily Manning, Connor Loughlin, Charlotte Warren, Ellie Smith.