Student Anti-Bullying Lead Appointed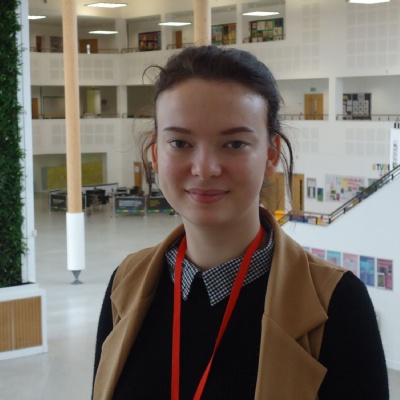 A Sixth Former who has been appointed as the Anti-Bullying Lead says she is looking forward to heading up a team of student ambassadors who will support her role.
As part of a school-wide anti-bullying programme, Year 13 student Kira Smith will be available every Monday during Period 3 for students to talk to.
She will work alongside a team of specially trained anti-bullying ambassadors from all year groups and will work closely with the senior leadership team on anti-bullying initiatives.
Kira, who is hoping to join the RAF as a nurse, said: "I'll be talking to students as a student myself, as someone who has been through the school and understands. I think it's sometimes easier for them to talk to another student rather than an adult.
"I've been shadowing Student Services which has been really interesting, and learning what I can do to support students and when to get further help. It's an issue I feel passionately about."
This term, staff have been promoting the ambassador roles and encouraging students to apply. They have also been sharing the definition and raising awareness of 'what is bullying'.
Students have also been reminded that they can report any issues confidentially by emailing