Aspiring Chef Makes It Through to Regional Finals of Culinary Competition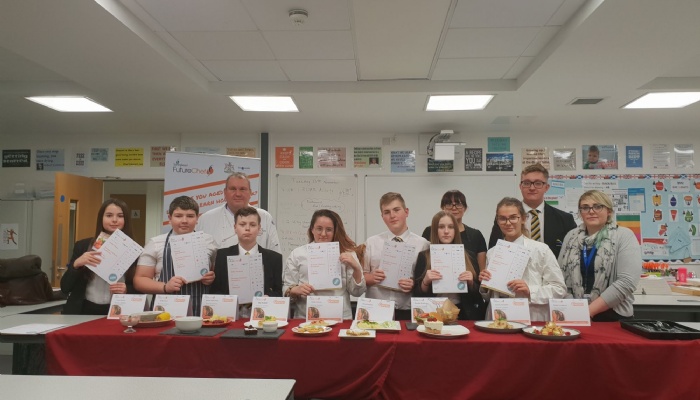 Talented cook Phoebe Stubbings served up a treat to make it through to the regional final of Springboard's FutureChef competition.
She was one of eight TCA students who battled it out in a bid to impress the judges in the local stage of FutureChef, an industry-backed programme aimed at inspiring young people to cook.
The group had to cook a two-course meal under timed conditions before their dishes were sampled by experienced chef Anthony Ives.
Phoebe, who is in Year 10, was crowned the winner thanks to her tasty and well-presented homemade burger with hand-cooked chips, followed by creamy vanilla cheesecake and raspberry coulis.
She will now compete in one of 12 regional finals in February, with Anthony mentoring her along the way.
Phoebe, who is studying food as one of her GCSEs, said her family's passion for food meant she was interested in cooking from an early age.
She said: "My dad has always experimented with food so that has inspired me. When my mum makes the dinner, I've always helped out with chopping the vegetables and I like putting different things together. I enjoy the freedom of cooking and being able to cook whatever you want and adapting it
however you want to.
"I didn't think I would win – I was really shocked. It was the first time I have cooked to a time limit and I had to adapt my cheesecake recipe beforehand because I knew there wasn't enough time for it to set."
Well done to all the other students who competed in the local final: Hollie Dixon, Benas Juskevicius, Alfie Plunkett, Mollie Ashman, Dawid Bogdal, Zuzana Zawadzka and Harley Lovegrove.
Food teacher Mrs Tjurina added: "All the students enjoyed this fantastic experience and received individual feedback from the chef."