Rotary Young Chef Competition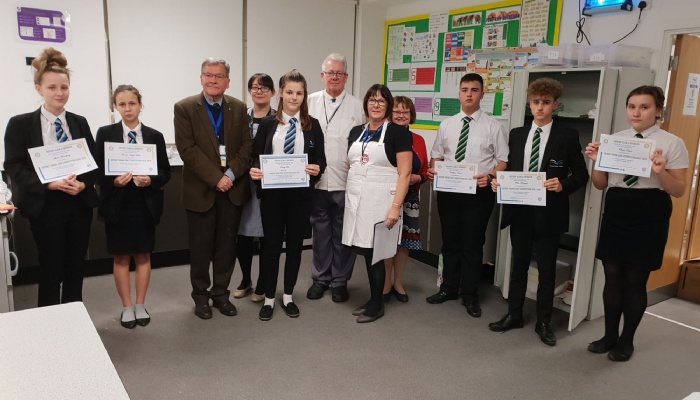 Students who competed in the Rotary Young Chef competition had two hours and a budget of £20 to prepare a healthy, two-course meal for two.
Seven students battled it out in a bid to secure a place in the district round of the national competition.
The judges were four members of Wisbech Rotary Club, including two professional chefs, and after sampling the students' efforts, they crowned Daisy Fox the winner.
Daisy, who is in Year 10, cooked a sweet potato soup for her starter; fried steak with potato wedges and roasted vegetables for the main course; and Swiss roll with homemade jam, homemade whipped cream and raspberry sauce for dessert.
The judges complimented Daisy on how well the steak was cooked and said they also enjoyed her dessert.
She now goes through to the district stage of the competition at the College of West Anglia on Saturday 2nd February.
The Rotary Young Chef Competition is a well-established and successful competition organised and promoted by Rotary International in Great Britain and Ireland.