School Uniform
Please follow this link to familiarise yourself with what items of clothing and shoes are permitted. All pupils have been reminded about wearing the appropriate school blazer, tie, shirt, and in particular, trousers and shoes. In addition, girls have been reminded about appropriate school skirts.
You can also ask your child to show you their planner for permitted items of clothing.
Please contact your child's Raising Standards Leader for any further information or to answer any queries you may have.
Summer 2019 Ordering Information
Please place all orders for September 2019 by Monday 5th August 2019 at the latest. The availability of all sizes for orders placed after this date cannot be guaranteed.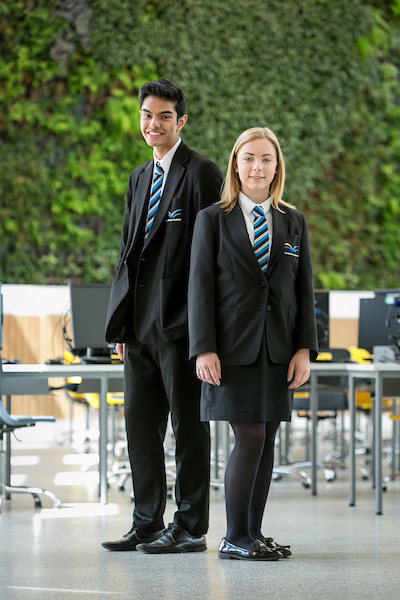 Thomas Clarkson Academy uniform can be ordered online direct from our supplier.
Order Information
At the bottom of this page is a guide on how to order from our uniform supplier (which can be done online, by post or telephone). There is also an order form.
School Uniform Guidelines
The Thomas Clarkson Academy uniform reflects the professional attitude that we expect from our students.
Decided upon after consultation with our school council, staff and uniform professionals the resulting uniform is one that is popular with all.
A guide to our uniform expectations can be viewed and downloaded at the bottom of this page.
School Tie
Students also wear a tie of their Learning Community colours. A video showing how to tie your tie correctly is available below.
Boys Uniform
Academy tie
White shirt
Black trousers
Black blazer with academy logo
Black or white socks
Black plain shoes
Suitable carrying bag
Girls Uniform
Academy tie
White blouse
Black trousers or skirt – knee-length
Black blazer with logo
Black or white socks or neutral or black tights
Black plain shoes
Suitable carrying bag
Boys and Girls PE/Dance
Navy polo shirt with academy logo
Reversible multi-sport top with academy logo for boys and sweatshirt for girls
Navy academy shorts
Navy academy tracksuit bottoms
Navy games socks (long)
Plain black or navy, or academy drawstring bag to carry PE/dance kit